Rumor Control for May 13, 2015
From the desk of Walter Ball, In Your Face Wrestling Ring Announcer and Spokesperson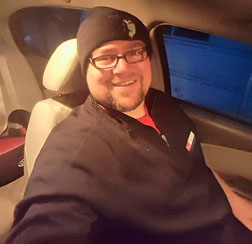 This will be the first of a regular column. This edition is a little more straighforward but look for more opinionated based pieces in the coming future. I am an employee of IYFW and I am ringside from beginning to end so, naturally, I will have my own thoughts and feeling in regards to the happenings of IYFW.

We are a little under 2 weeks away from In Your Face Wrestling's Memorial Weekend Showdown, Saturday, May 23rd at the Duanseburg Area Community Center in Delanson, NY! Much will be going on tonight and much has happened since our last event, this past March's "Memories, Moments and Mayhem" (M3)! We have lots of ground to cover so lets get rolling!
M3 ended on a rather controversial note. The IYFW Icon, Drake Evans, scored a major upset over none other than Jeff Jarrett in what was the suppposed main event. Prior to M3 and throughout the course of the evening, Evans rallied for a rematch against the IYFW Champion "The Pillar" Roman Dominguez. The negotiations went unanswered and eventually collapsed. However, immediately following Evans's victory over Jarrett, the champion came to ringside with the rematch contract, signed it, and demanded the match happen right then and right there. During the match, Jeff Jarrett returned to ringside with his signature guitar in hand. Believing that Jarrett would be looking for a measure of revenge against Evans, Dominguez invited Jarrett to the ring and set Evans up for a guitar smash. However, it would be Dominguez who would be recieving end of the guitar and on the losing end of the match, and the loss of his title. Drake Evans left Duanesburg that night as the new IYFW champion.

Finding his victory at M3 somewhat "tainted", Evans wants to give Roman Dominguez one final match on May 23rd. Both men at 100 percent. No outside interference. No excuses.....

The other big controvery stemmed from M3 involves the IYFW tag titles. What was initially going to be The Knockout Gang: Jamar Justice & Gabriel Soul defending their belts against Lenn Oddity's Scumdogs of Sanity: SOG Ronnie Ribbs & Surma changed into a three way tag match involving former champions Northern Fury: Vigo & Sgt. Fury. Northern Fury came out on top of the match, regaining the tag titles. However, shortly afterwards, Lenn Oddity initiated a court injunction against Northern Fury, citing their "illegal and unjust" participation in the match. Therefore, the IYFW tag titles will not be defended until this matter clears.

Continuing on the subject of Lenn Oddity, his vendetta against "The Legendary" Chip Stetson continues. As many of you know, Stetson was confronted and insulted by Oddity at "Full Speed Ahead" this past January. Having had enough of Oddity's harrassing and hurtful words, Stetson laid him out. Their grudge will take the next step on May 23rd as Chip will go head-on with Oddity's Scumdog of Sanity monster, Surma.

June is approaching and the 2015 Coronation Cup is around the corner. This year's tournament will be single elimination with the first round matches taking place at "Memorial Weekend Showdown." The newly appointed Senior Advisor of Talent & Operations, Kenedi Copeland has already set up the first 3 matches with the participants of the 4th match being a battle royal that same night. This year's tournament features primarily younger, newer talent who will be given the highest oppurtunity to shine, as the winner of this tournament, like every year, will recieve a guaranteed shot at the IYFW Championship. Next week, in the days leading up to the event, I will be giving my predictions and analysis.

The semi-finals and finals of the Coronation Cup will be held on Saturday, June 20th at the Duanesburg Area Community Center in Delanson, NY. However, come August 29th, we will officially be making our Albany, NY debut at the Polish Community Center! Tickets for both events are available in the merchandise section of iyfwrestling.com!
Previous Report - News & Rumors Home - Next Report
Sponsors:
Carbone & Carbone LLP
Attorneys At Law
518-283-1245
www.carbonelawyer.com
---