Rumor Control for October 5. 2015
IYFW Ring Announcer Walter Ball shares his insights on 2 major matches
Cassius Cutcher vs. Drake Evans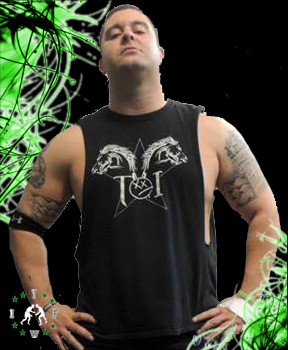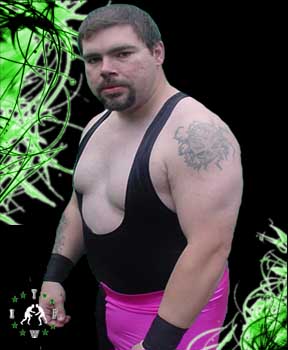 For some at In Your Face Wrestling, it takes an extended period of time to make an impact, to get noticed, to grasp the attention of the authority figures and matchmakers. For "The Thoroughbred" Cassius Cutcher, it only took 6 months.

Making his debut at Memorial Weekend Showdown this past May, Cutcher was in a Fatal 4 Way for the New Breed Championship, pitting him, alongside 2 of his Indy Card Mafia brethren, Thomas Brewington and "The Mad Wolf" Trip against the defending champion, Elite Terrell. While he did not come out victorious, there were several moments where he displayed vicious and aggressive onslaught on the champion. Not to mention, he didn't get pinned. He would find himself in another Fatal 4 way, this time for a #1 Contendership spot for said New Breed title. His opponents were for former holders of the title, Jamar Justice, "The Pillar" Roman Dominguez and "The Mighty" Fronz Roddy. The results would be similar as Cutcher once gave a very strong showing, overwhelming all 3 men throughout the match but again, on the losing end without being pinned. However, this was the last time that Cutcher would be on that losing end.

At Passion, Courage and Conviction this past August, Cutcher entered the "Right To Fight" Match. A five-man scramble match in which the winner can challenge for any IYFW title at any time they wish. "The Thoroughbred" would overcome Rob Coleman, Gabriel Soul, Lance Madewell and Roman Dominguez in this match, sealing himself that guaranteed title shot. Before he decided to cash it, Cassius wanted to finally get a singles match and one against whom he felt would be a worthy opponent. At In The Crosshairs last month, Cassius Cutcher faced off against "The Mighty" Fronz Roddy, one of IYFW's most beloved superstars and the first ever (and only) IYFW Triple Crown winner. Despite a "controversial" outcome courtesy of CJ Scott, Cassius would be victorious against his decorated opposition. Later that night, he would waste no time in staking his claim, jumping the IYFW champion, Drake Evans after a grueling hardcore match and leaving with the IYFW belt in hand, marking his announcement to challenge for said title.

A native of Kailua, Hawaii, Cassius Cutcher is a 7-year veteran, a graduate of the Tyger's Den and a Strong Style Brand sponsored. He has held and won numerous accolades across western NY and has had a number of impressive victories, including one over northeast independent star, "The Hybrid" Sean Carr. While he definitely intends to add the IYFW title to his impressive repertoire, it will certainly not be a simple task, considering the caliber of his opponent.....

A student of beloved NY-based veteran Chip Stetson, "The IYFW Icon" Drake Evans is a 15 year veteran and has faced off with the likes of Tony Mamaluke, Fit Finlay and Bobby Fish. His most impressive victories to date are over former TNA star Jesse Neal and former World Champion, Jeff Jarrett. He is a 2 time IYFW champion, a Coronation Cup winner and the head trainer at the IYFW academy. A severe back and neck injury in early 2014 put the champions career in severe jeopardy. Yet, he managed to come back and not miss a beat. So with that, I pose the question to Cassius Cutcher. Even with Scott Scarsdale as the appointed official, do you think its going to be that easy? Join us this Saturday at the Duanesburg Area Community Center and find out.....
---
CJ Scott vs. Fronz Roddy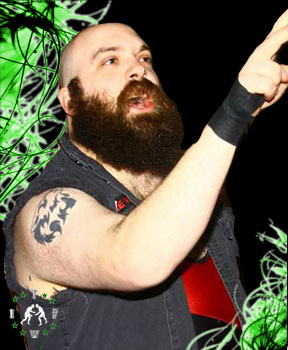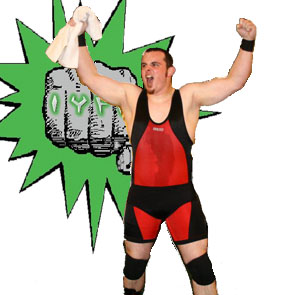 Hailed by many IYFW fans as perhaps the most heated and competitive rivalry in the company's history, the blood feud between "The Wolf" CJ Scott and "The Mighty" Fronz Roddy will reach its epic climax this Saturday at the Duanesburg Area Community Center in Delanson, NY. The contest will be under Street Fight rules (NO dq, anything goes, come as you are) and the loser will be forced to leave wrestling. This bout will be guaranteed to be as highly emotional as it will be physical.
The feud dates back all the way to January 12, 2008, at IYFW's second ever show Dominance: Established as CJ Scott found himself on the losing end of a match against "Main Attraction Mackie Schrodie, thanks to interference from Fronz. Back then, both men were two very different people. CJ was a young upstart, popular with fans, looking to break through and follow in the footsteps of his trainer, northeast and southwest based veteran JP Black. Fronz, a student of Vermont based veterans Bull and The Northern Studd, was brash, cocky, arrogant and not afraid to break the rules, be it a foot on the ropes or a shot from his trademark Flexor. Fronz, and his faction at the time "The Axis" would interfere on several occasions in CJ's matches, usually resulting in CJ losing his match.
The two men would not have their first official in-ring encounter until July 18, 2009 as Fronz, the IYFW champion that time (in the first of two reigns) would defeat CJ, who earned this shot by becoming the first ever Coronation Cup winner the month before. They would not meet again until April 7th, 2010 in Amsterdam, NY, this time with the IYFW tag titles on the line as CJ and his partner, Maxx Burton would defend their belts against Fronz and The Northern Studd. Fronz would find himself on the winning side once again, as he and Studd would take the tag titles from the duo that was once known as The Grindhouse.
It would be a long while until the two met again. However, during this time, we saw a change in character in both men. Not only would Fronz Roddy go on to win the IYFW New Breed title, making him the first (and so far, only) IYFW Triple Crown champion but the fans would also have a change of heart towards him, and he towards the fan. His confrontation against the hated and feared Pierre "The Beast" Vachon and his victory over him for his 2nd IYFW Championship would solidify this change, making him become one of the most popular and beloved stars in IYFW. CJ, however, would grow frustrated with his lack of success and the alleged politics of the IYFW brass, transitioning this bitterness into a much more aggressive ring style, consisting of an array of suplexes, power moves and an occasional whack of his newly acquired baton. He would recruit his younger brother, "The Savage" Damon Ravage and go on to have great success in the tag team division. Nevertheless, he would not forget his vendetta with Fronz. The two would meet again for the IYFW title at Coronation Cup 13 in what would be a highly competitive, hard hitting match with Fronz Roddy retaining his title.
Using underhanded tactics, "The Wolf" would finally get his first win over "The Mighty One" in the first round of the 2014 Coronation Cup in June of that year. Fronz would be damned to see CJ win his 2nd Coronation Cup and made sure of it, interfering and hitting Scott with his signature Aus Cutter and enabling Elite Terrell the win and the Cup! Two months later, CJ Scott would even the score and gain another victory over Fronz with two package piledrivers. Fronz would then recruit Bobby Ocean in the feud and gain a tag victory over CJ and Damon, with Damon taking the pinfall.
This past January, the two would agree to one final match. Each with 2 singles wins over the other, the two also agreed to no illegal tactics or interferences. The match was clean and ended in a time limit draw. While the match was clean, the deceptive CJ and his brother would assault Fronz afterwards, thus keeping the fire going. This year's Memories, Moments and Mayhem saw things continue as the two would bring in internationally renowned superstars Brian Meyers and Stevie Richards in a 6 man tag team match that also involved Damon Ravage and Bobby Ocean. Fronz, Ocean and Richards would come up on the winning side. The feud would seem to be settled but, in reality, it didn't even hit the breaking point. This past August at Passion, Courage and Conviction, Damon Ravage would score an upset victory over Fronz thanks to distraction from CJ. Fronz returned the favor last month at In The Crosshairs, interfering in CJ's bout with Garrett Holiday, enabling the IYFW academy graduate a major victory. Later that night, a locker room clearing brawl ensued between the two, leading to IYFW talent coordinator Kennedi Copeland to set up the Loser Leaves Wrestling Street Fight between the two for this weekend. Later in the evening, CJ would add one more grain of salt in Fronz Roddy's wounds by distracting the Mighty one with his theme music, causing him to lose a very important matchup against Cassius Cutcher.
This Saturday, at Season 9: Proving Grounds, the final chapter will be written. Two men, who have been with IYFW since day one, with a storied blood feud between them, loaded with supporting characters, betrayal, revenge, relentlessness and an undying willingness to win, will face off one last time with the loser saying farewell to IYFW. "The Mighty" Fronz Roddy. "The Wolf" CJ Scott. For one of them, the end begins.....this Saturday.
Previous Report - News & Rumors Home - Next Report
Sponsors:
Carbone & Carbone LLP
Attorneys At Law
518-283-1245
www.carbonelawyer.com
---