Rumor Control for April 13, 2016
From The Desk of Yvonna Leach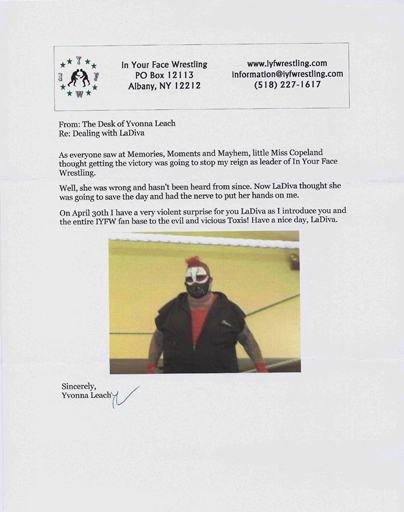 From: The Desk of Yvonna Leach
Re: Dealing with LaDiva

As everyone saw at Memories, Moments and Mayhem, little Miss Copeland thought getting the victory was going to stop my reign as leader of In Your Face Wrestling.

Well, she was wrong and hasn't been heard from since. Now LaDiva thought she was going to save the day and had the nerve to put her hands on me.

On April 30th I have a very violent surprise for you LaDiva as I introduce you and the entire IYFW fan base to the evil and vicious Toxis! Have a nice day, LaDiva.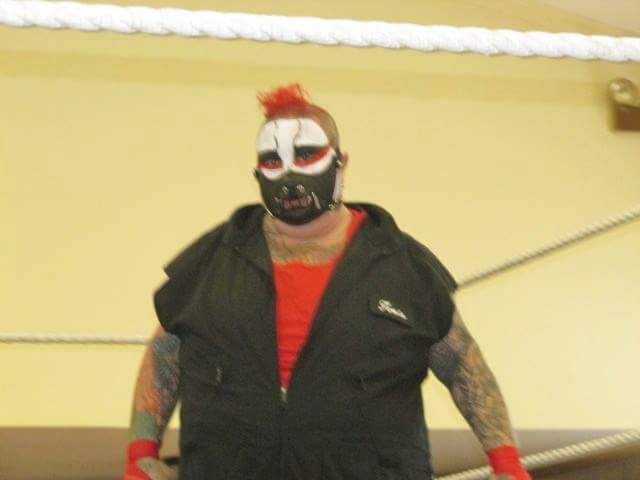 Sincerely,
Yvonna Leach
Previous Report - News & Rumors Home - Next Report
Sponsors:
Carbone & Carbone LLP
Attorneys At Law
518-283-1245
www.carbonelawyer.com
---