Rumor Control for January 1, 2009
We here at IYFW hope all our fans have enjoyed their holiday season and are looking foward to 2009.
HEADLINES!
Rumors confirmed: "The Dark Pony" J.P. Black announces retirement!
Yes, it is true. J.P. Black has decided to hang up his boots for good. He has contacted the office of IYFW about this and they in turn have decided to allow him to wrestle in the last match on the card in February against anyone he chooses. IYFW has also decided that the name of the February show will be "Last Ride of the Dark Pony." We should have a confirm on who J.P. has chosen as his opponent with in the next few weeks. This will truly be a momentous occassion and IYFW is inviting fans and wrestlers who know J.P. and want to see his send off to come to the Holiday Inn in Rutland, VT on 2/21/09.

Drake says: "Axis will fall!"
Drake Evans is demanding to get Fronz in the ring and the champ is dodging every chance he can. Evans told IYFW Management that if Roddy will not step up to the challenge then give him any other Axis member. Drake decreed that he will destroy "The Axis" in order to get to Fronz if he has to. He has already beaten Mackie Schrody. It will be down to Good Lord Willing or Al Jihad or perhaps there will be a new member to deal with.

Will Vigo get Superbeast?
IYFW Management has been getting many emails and letters from fans who want to see this match. The Office of IYFW is nervous enough about putting these 2 men in the ring, let alone being in the same building. There is a buzz from The Office that for safety sake, one of these 2 men may be told to stay home on February 21st.

But Little Billy, wherever you are, don't give up hope:*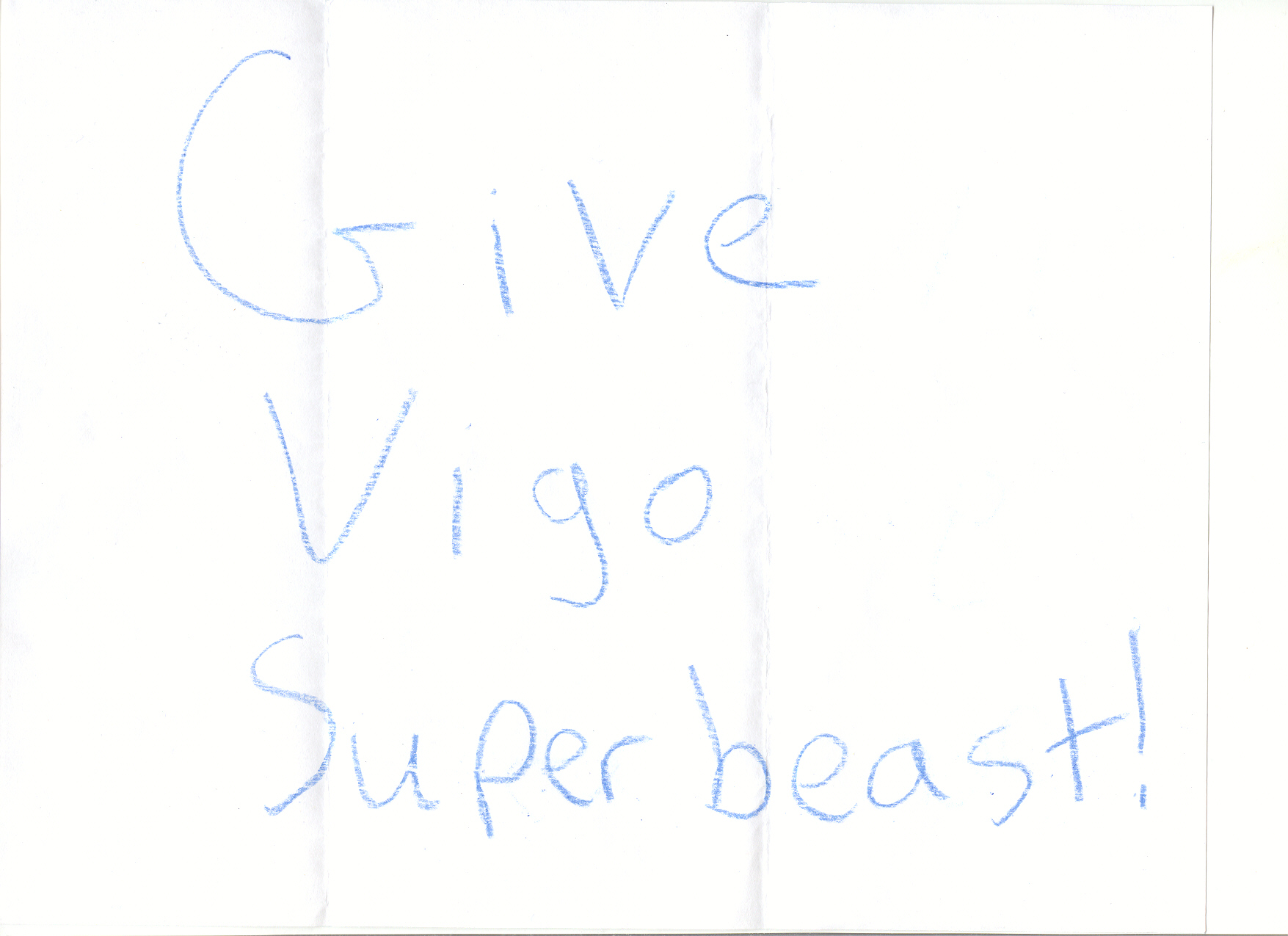 No Answer from Loc! It has been 6 weeks since the challenge was laid down by Maxx Burton but H.C. Loc has not responded with a yes or a no. There is talk that H.C. Loc will not even be in attendance on February 21st, which has got to have Burton fuming.
Divine Demands! Divine Diversity are the ones looking for the title shot now. They lost the tag titles in November and now they want to invoke their rematch clause. The new tag champs, The Williams Express, of course have no problem putting the gold on the line. We'll have an update soon on if the match gets signed.
Fab Princess Cleared! Since winning the Vermont Women's Championship in June, Lindsay Lynn has been on the injured list and has been held back from wrestling by the Vermont Women's Championship Committee. Lynn has been enjoying this time as she is loving having the gold and being in no danger of losing it. Well, just a few days ago, her clearance was given and she can now compete in the ring. IYFW and the VWCC are looking to sign a women's match for February 21st.
More news to come in the new year.
--JL
* A real letter sent to the IYFW Post Office Box.
Previous Report - News & Rumors Home - Next Report